Peonies have been my favorite flower for quite some time. When we got married, one of my non-negotiables was peonies...and lots of them. So when I saw this tee on the JCrew website, I knew it was a no-brainer for me. The other added bonus is that it's easily dressed up or dressed down depending on the situation.
See more after the jump!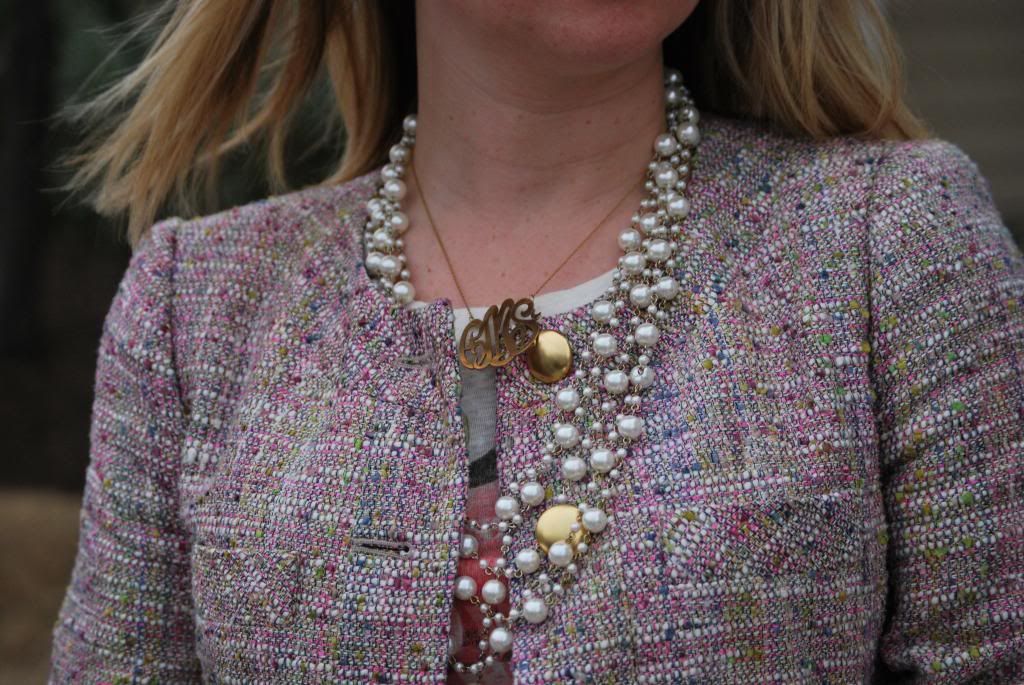 And a special thanks for the
peer pressure
encouragement to cut my hair. I made the chop on Friday and I'm super happy with the results! You guys rock!