Something that is interesting to me is how the same outfit translates so differently depending upon where you are.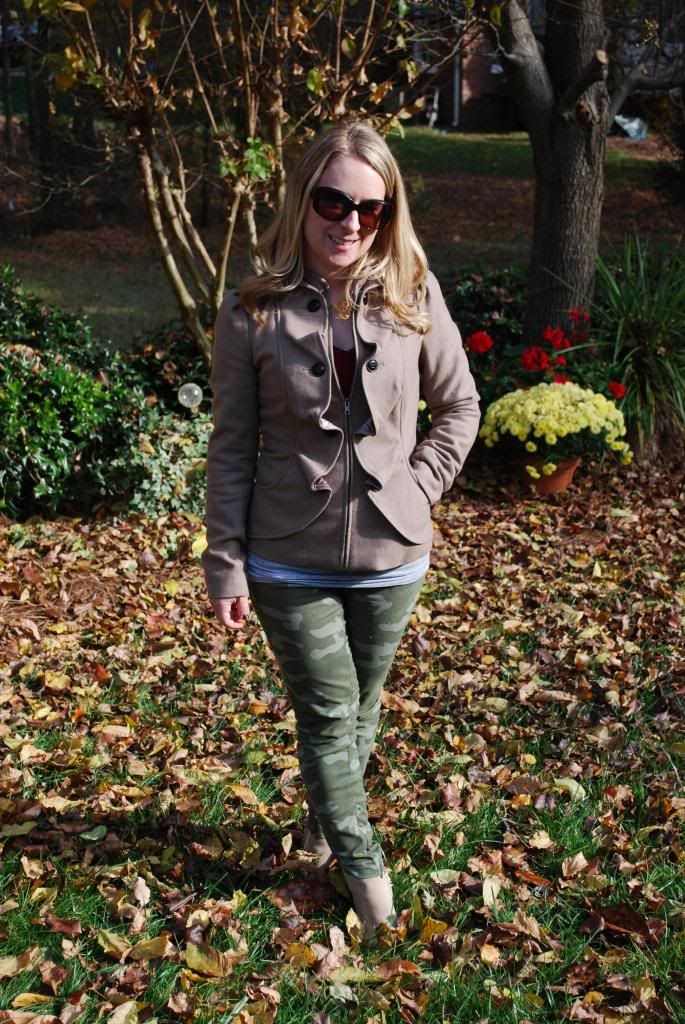 [Coat: Anthropologie (old)/Shirt: Banana Republic/Pants: Gap/Booties: Zara/Necklace: Max & Chloe]
For instance, I wore a similar outfit while I was up in DC a few weekends ago and it was considered on-trend. In my hometown in NC, camo has been more functional than anything else and integrated into people's wardrobes for years. I was shocked to see it hit the fashion scene, but am enjoying it none-the-less.